Today I will show how to create creative logos using some gradients and opacity to shape and make the logo like watercolor effects.
What you will learn
How to create a shape with bezier tool
How to add text
How to use gradients
How to simplify paths
Tutorial Steps
Step 1
Create a shape like a guitar pick with bezier tools (B).
You can drag the handle by clicking the icon the "Make Selected nodes symmetric" icons.
Result:
Step 2
Draw a shape again with bezier tools (B).
Modify the handle, make it smooth.
And add more shapes with bezier tools.
Step 3
Change the shape's color (the guitar pick) to Slimy Green (#0ba202d9). And reduce the alpha to 217 to set it less transparent.
Set a gradient color (G) to the shape no.2, the Slimy Green (#0ba202d9) and Sheen Green (#9bdd01ff).
Send it to lower back.
and set a gradient color (G) again to the shape no.3, the Inchworm (#b3ff80ff) and Lemon Glacier (#f3fb00ff). Send it to the lower back.
Result: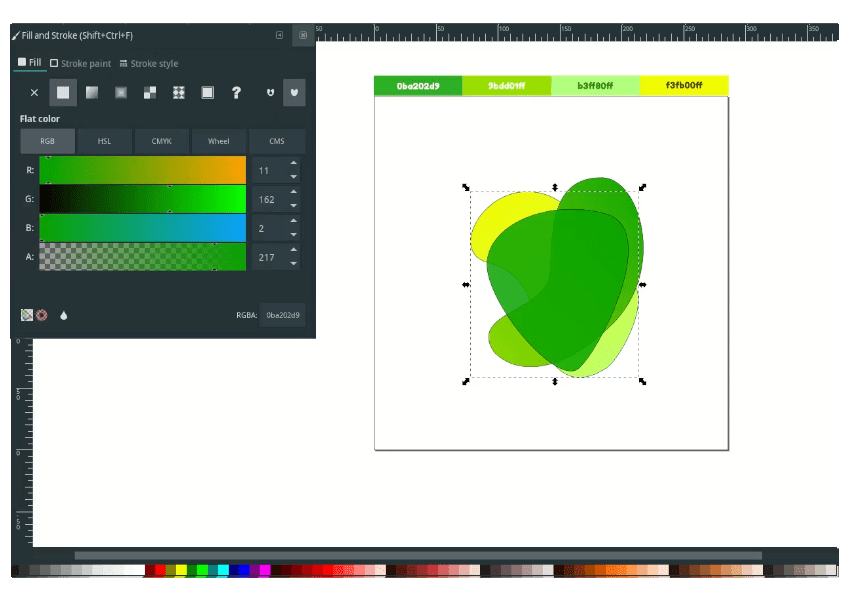 Step 5
Select all the shapes, on the left corner right click > remove strokes.
Result: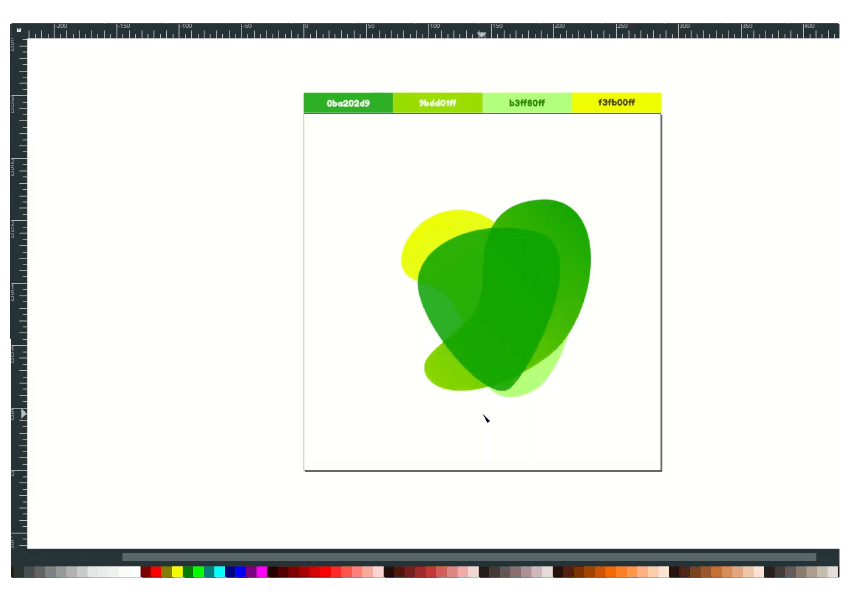 Step 6
Now this time, add a text (T) and type a letter, then change the font to Chivo.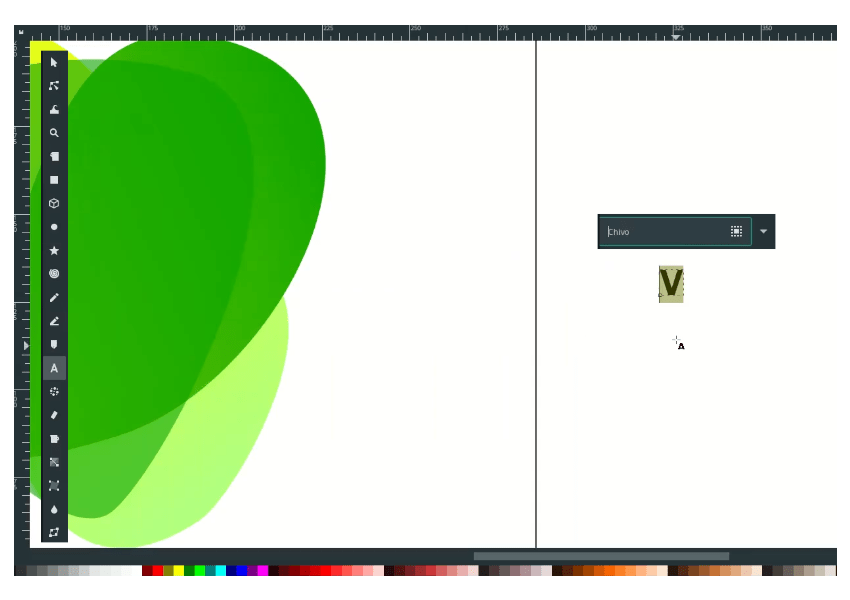 Change the color to white and place it in the middle of the shapes.
Step 7
I will customize the text, but first, Convert the text in Path> Object to Path.
Simplify the letters in Path > Simplify. Now this will create a wobbly effect on the letters. What the simplify does is reduce the number of nodes in a path.
Press the shortcut for a few times (Ctrl+L).
Select the node by pressing F2, shift-click each node, and then drag it.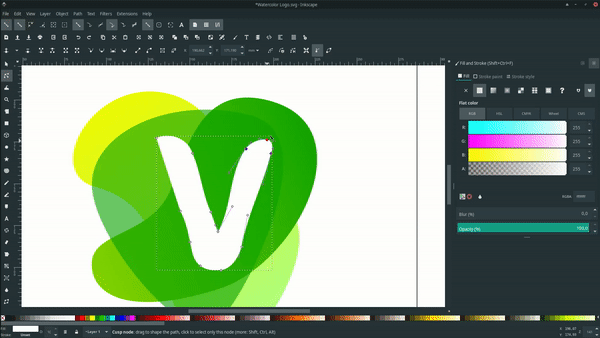 Result:
Step 8
Add a splash effect with bezier tools (B).
Then give the color to the shapes.
Well Done!
Thanks for reading, i see you in next tutorial!
Tutorial Assets
Credits