In this tutorial, we will create a flat line avatar design from the photo with Inkscape 1.0. This style was inspired from Flat line Avatar from Fiverr; you can see similar avatar designs like this. It's easy to make it, first import the photo, then trace it with the bezier tool, and while using the bezier tool, follow the face shape and the half body and increase the stroke width.
What you will learn
Moving, Scaling, Duplicating and Rotating Object
Making Cutted Line Effect
Using Interpolate
Select the same properties object with the "Select Same."
Changing Color with the Dropper Tool
Using the Bezier Tool
Locking the Corner
Creating New Layer
Moving to Layer
Locking the Layer
Swapping Fill and Stroke
Using Path Effects
Make a Clipping Mask'
Tutorial Steps
Active Bezier tool by pressing B or Shift+F6 and follow the main shape of the picture.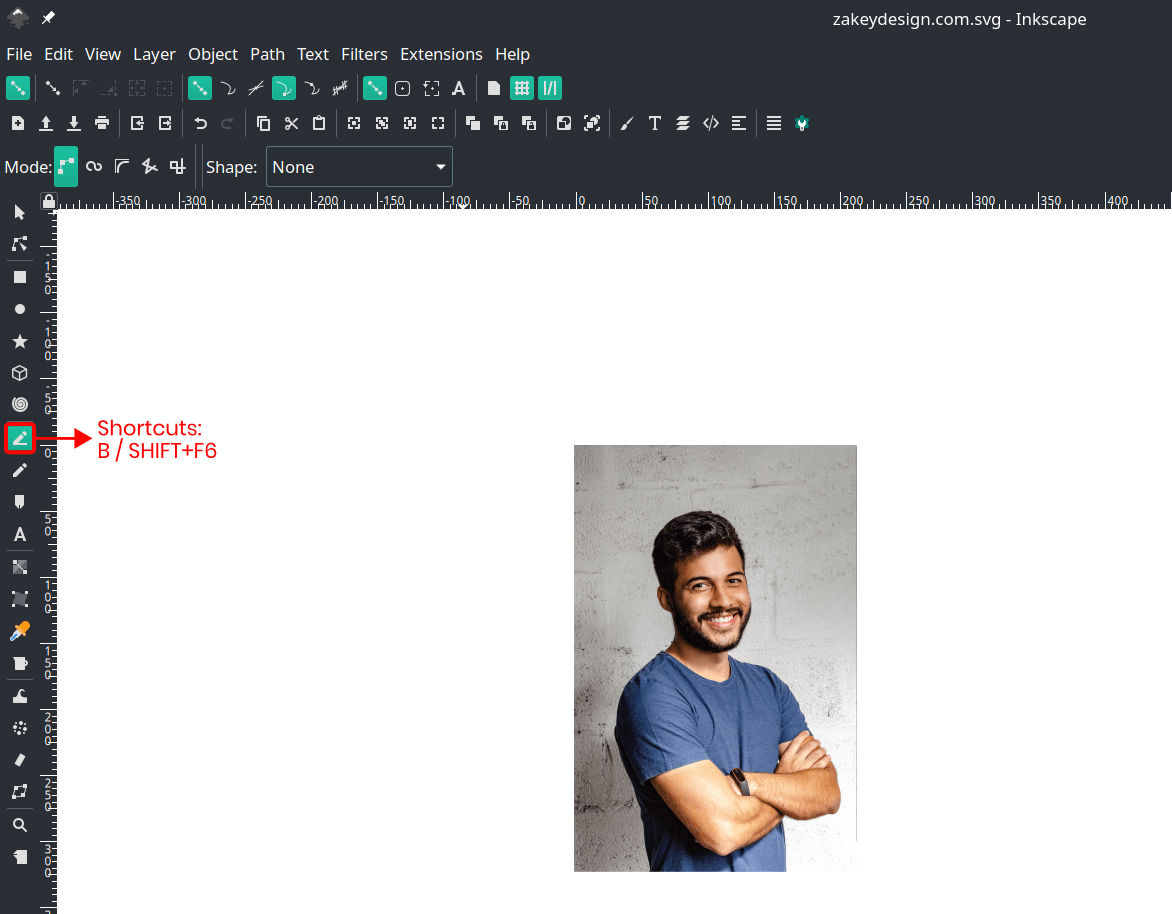 After that, in Fill and Stroke properties, on the stroke style tab, change the width by 4px, and click the cap in the middle to round it.
And change the color for the eyebrows, eye, hair, and the beard. it should be like this :
Final Step, make the cut line effect by clicking Edit paths by Nodes, then double click on the line to add the nodes to select two nodes and click delete segment.
Continue to make the cut line effect to the hair and the beard. Give some background and outer stroke for finishing.
Thats it, now you can create your avatar with Inkscape!
Tutorial Assets
Credits