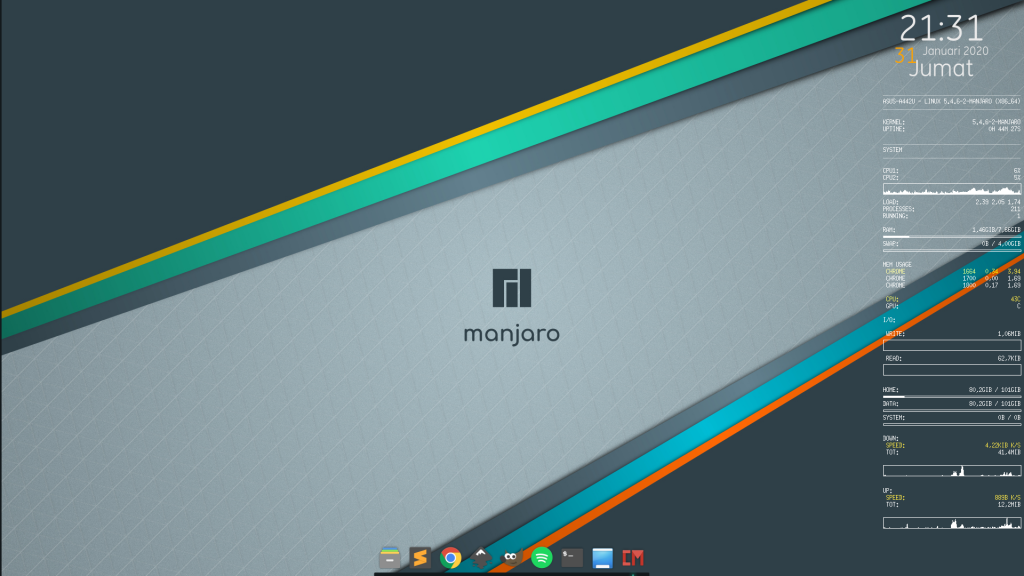 Conky is a free system monitor that available on Linux. It can represent RAM Usage, Disk Usage, and Network Speed in that one in the Linux Desktop. There are many Conky themes out there that You can try and customize your own desktop in many ways.
In this tutorial, I will show you my Conky setup like in this post.
Installing Conky
Open the Add/Remove software on Manjaro, type Conky. Then install the Conky and Conky Manager.
Duplicating Conky Folder
After that, open the File Manager and head up to the home folder. active the show hidden files by going to view > show hidden files. Open .conky folder and duplicate the folder Conky Seamod and Gotham by pressing CTRL+C to copy and CTRL+V to paste then rename the folder. In this example Conky Seamod to MyConky, for the Gotham to MyGotham Conky Seamod . Because We want to replace it with the script later.
Customizing Conky
Download the script in deviant art, I'm using this script, credits to hundone. Then click the edit icon to change the script and replace it with the Conky Seamod folder that you have duplicated, the same script with the MyGotham, copy, and paste the new script. Don't forget active MyGotham and MyConky.
Make an autostart too by going to setting (the gear icon)
Finalizazing Conky
And the last, set it to transparent, click the edit widget button and move to Transparency tab, set the transparency type to transparent. Apply then Close.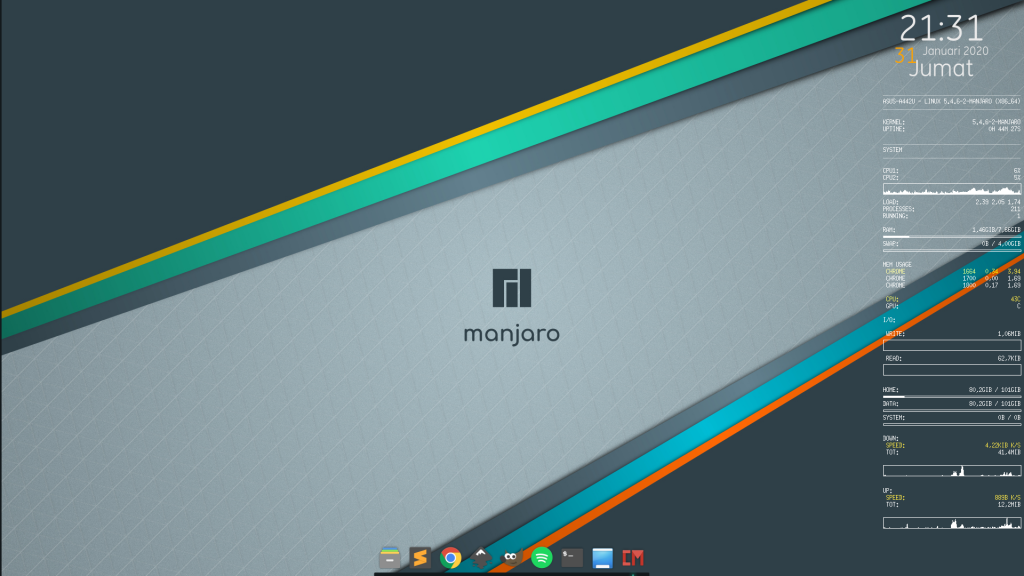 Now you can set up your own desktop feel with Conky. try to modify the script to get your own result. Have fun using Conky!