I'm using Linux for almost three years now. The first time using Ubuntu, then going to Manjaro. Until I wrote this post, it's Manjaro, the most popular distro based on Arch Linux.
Why Manjaro?
In Manjaro, all packages that do not come from the default can be found in the AUR (Arch User Repositories). AUR is a community-driven repository for Arch users. No need to use add package command, update, then install. , in Manjaro, find the apps that you want – then install them.
My Look and Feel of Manjaro
Manjaro comes with many different flavor, see here on the official website.
I'm using the XFCE desktop environment.
XFCE gives you a fast, stable, and customizable. Easy to work with.
Here what it looks.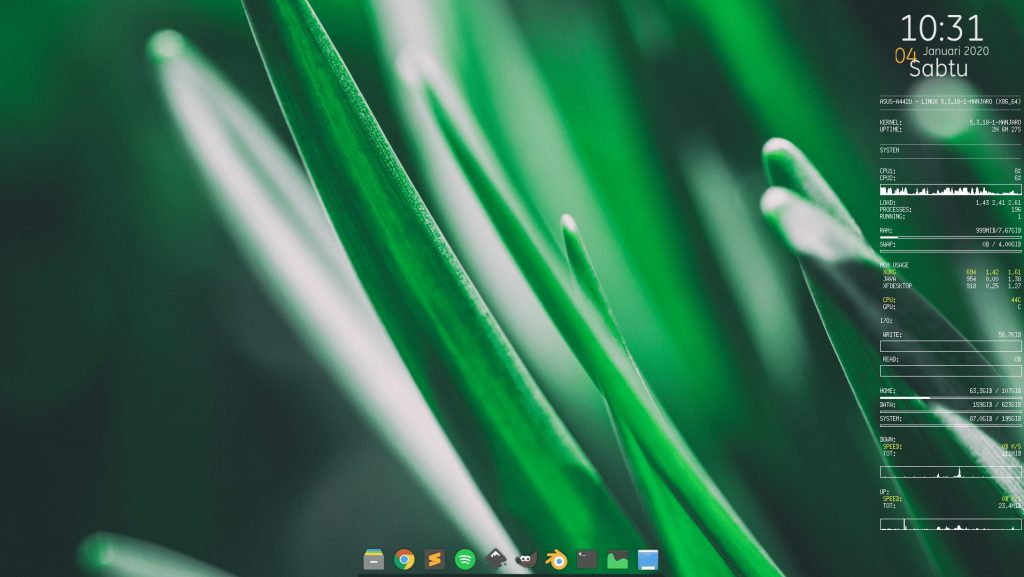 In the desktop, Plank for the dock bar and Conky for the system monitor tool. Adapta Nokto themes make it cool dark themes and for the icon with Papirus Icon (this affect Inkscape icon).
Some of you watching the tutorial on my youtube channel maybe questioning, "how can my Inkscape be like that?" here's the answer.
The most used app, the file manager. and this is how it looks.
And for the browser, I'm using google chrome.
If you are interested and want to ask something about this, I will gladly help you.